At this point, almost everybody on the planet is aware of the tech giant Apple and their slew of successful products. From handheld devices such as the wildly popular iPhone to wearables such as the Apple Watch or AirPods, the American company continues its ever-increasing world domination. Although mobile gaming is an enormous market in its own right, Apple devices have not been traditionally poised to facilitate high end gaming, with their Mac and MacBook range of computers being largely inferior to consoles and Windows PCs. Despite this fact, it seems that Apple are set to venture into the world of virtual reality in the near future, with a number of reports indicating that a brand new VR headset is on the horizon. Here we will break down the swirling rumors to explain Apple's upcoming VR headset, its capabilities and a potential release date.
Apple VR Headset Explained
Back in 2020, insiders claimed to have the first glimpse at internal renders of Apple's upcoming 'mixed reality' headset. A series of basic sketches based on these renders were tweeted by Alex Heath, who is an editor at The Verge:
Since the CEO of Apple Tim Cook has stated that he believes more in Augmented Reality (AR) than Virtual Reality (VR), it is expected that the device will incorporate elements of both technologies to deliver a variety of immersive experiences.
The headset itself looks to feature a sleek silver casing with a black glass frontage, attaching to the user's head with a swappable headband. This band looks to be similar to the ones utilized for the Apple Watch line. It is said to be a standalone product that will not require integration with a separate system such as a games console or computer, with the power coming from a built-in rechargeable battery.
For VR experiences, the headset will supposedly feature dual 8K resolution displays, high-power processing chips, eye tracking and even its own UI software. To allow the AR elements to come into play, the headset will include outward-facing cameras to allow you to see the world around you and track your hands for use in these mixed reality experiences.
Apple VR Headset Cost
There is no denying that Apple products are expensive and this upcoming headset appears to be no different. While market leading VR headsets are retailing for anywhere between $300 and $900, some rumors have placed the first iterations of Apple's attempt as high as $3000 at launch. Higher pricing has been a sticking point for many prospective consumers looking to purchase a VR device and if these rumors are to be believed, it is difficult to imagine that Apple will sell too many of them at first.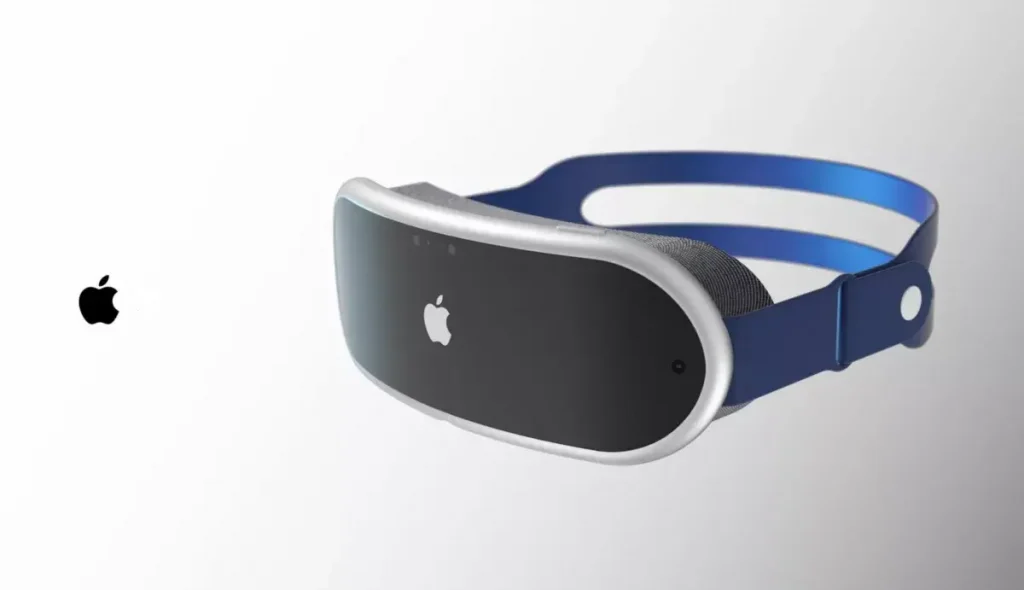 Some analysts believe that initially, the Apple headset will be targeted toward developers to enable more mixed reality experience to be created, in order to later justify the higher price point, which should eventually come down significantly.
Apple VR Headset Reveal Date
Speaking of developers, it appears that a reveal is expected to take place during WWDC in June 2023. WWDC is the Worldwide Developers Conference as is Apple's annual showcase of their latest technological innovations. This would play perfectly into the rumors regarding the pricing and generate even more hype for the mysterious mixed reality headset. WWDC is set to take place Monday 5th June – Friday 9th June 2023.
Apple VR Headset Release Date
So we have covered what the headset is and when it will be revealed, but when will it actually be released? Well, if the headset does make an appearance at WWDC, we could be looking at a release window of late 2023 or early 2024. Despite the first iteration not even being ready yet, the rumor mill suggests that there is already a second generation of the product in the works, which could see a more accessible entry point once the technology has been refined.
For more on Apple and all things technology, check out our dedicated tech news section.