When rumors began to emerge that a new Counter-Strike game was imminent, many were skeptical about its very existence. Ever since Counter-Strike: Global Offensive (CS:GO) was released in 2012, it has been one of the most played video games in the world. As a certified eSports smash hit, millions of the franchise's fans around the world were delighted and surprised to learn that Counter-Strike 2 is indeed real, with a release just around the corner. Despite this announcement and even a limited test version being out there, many players are still scratching their heads, wondering what this game is or how it will impact CS:GO. To save you the headache of trawling through many different resources, videos and streams, we have compiled a comprehensive guide as to what the game actually is. Without further ado, lets take a look at Counter-Strike 2: everything you need to know.
What is Counter-Strike 2? Everything You Need To Know
Counter-Strike 2 is a fresh new replacement for CS:GO that essentially overhauls many aspects of the game to bring it in line with its modern competitors. On March 22nd, 2023 we received official confirmation from Valve via Twitter that the rumors were true and a limited test was releasing that same day. Promising to be the largest technical leap in the history of the franchise, the official website states that CS2 will be an 'overhaul to every system, every piece of content, and every part of the CS experience'.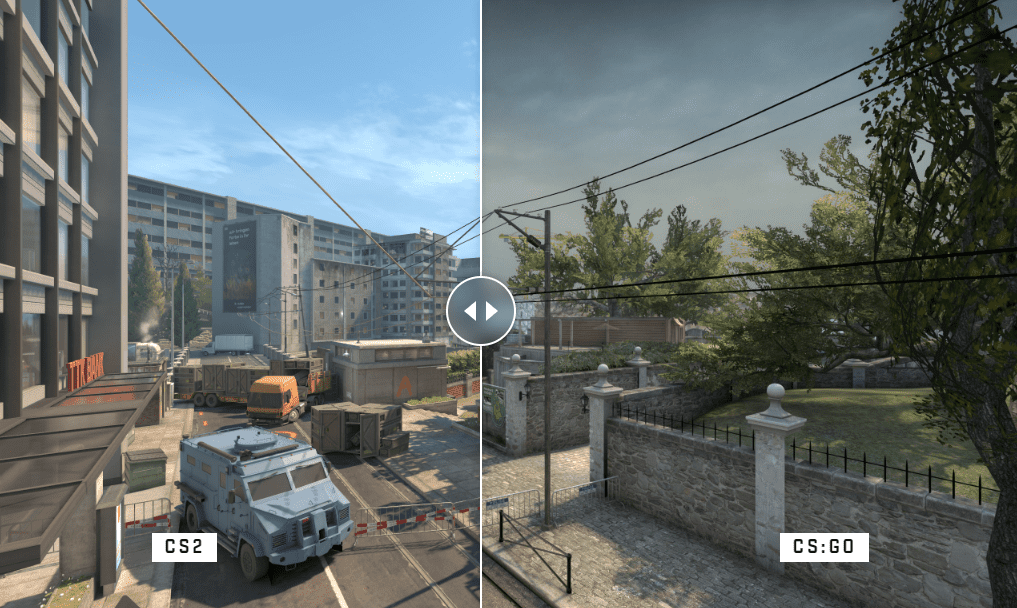 So what does this technical leap and overhaul actually entail? Using a new 'sub-tick' system, Valve ensures us that the game will be much more responsive since the servers will know instantly when actions are carried out. Smoke grenades are a very important part of the strategic battles that take place, and CS2 has improved them significantly. From gameplay footage, we can see that smoke can be cleared with another grenade, allowing some tactical play around long-established maneuvers. Alongside these more specific enhancements, the game has redesigned maps, improved visuals, UI changes and more effective audio design.
Counter-Strike 2 Map Changes
Since the maps have been well established for many years in CS:GO, some players are concerned about them being revamped. Valve released a video specifically addressing these changes which assure us that player skill will carry over to the maps which have been reworked. As an entry point for returning players, certain maps have only been visually updated such as Dust II while others have been more significantly changes. These unchanged maps are being referred to as 'touchstone' content that will allow CS:GO players to get up to speed in a familiar environment.
Counter-Strike 2 Gameplay Changes
We have already mentioned changes to smoke grenades, but there is actually quite a few detailed enhancements to the smoke system. These grenades are now dynamic objects that will interact with the environment, change appearance based on lighting and clear in response to explosions or gunfire. With a more natural behavior, the smoke will fill spaces naturally to seep out of doors or windows and expand down long corridors. If there are multiple smoke grenade clouds next to each other, they will now combine into one larger cloud.
For those players that are more creatively minded, they will be delighted with the updated Source 2 tools that will allow map makers to build and edit much more easily than ever before. All of this content will look better than ever with enhanced visuals, directional blood impacts and a new particle system. Outside of the actual graphics and maps, the game's HUD has also been refreshed to be more modern. Audio is also extremely important for the tactical gameplay of CS, and CS2 has a completely reworked audio system that better reflects your surroundings.
Will I Keep My Items in Counter-Strike 2?
You may be aware that CS:GO has a thriving economy of items, skins, sprays and more that players have spent an extraordinary amount of time amassing. When fans first caught wind of this announcement, many of them were concerned that they would lose all of their items in this replacement for CS:GO. Luckily, Valve has confirmed that you can bring your entire inventory to Counter-Strike 2 and they will look better than ever thanks to the improved lighting and textures of Source 2.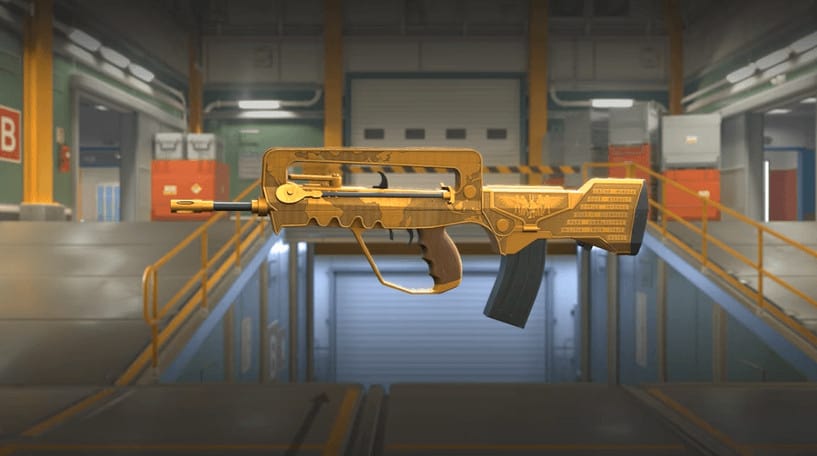 Counter-Strike 2 Release Date
Although there is a limited test version of the game, Valve has stated that the full version of Counter-Strike 2 will be released in Summer 2023. They have also said that the features revealed are only some of the changes coming with the full release and in the coming months there will be more details revealed.
For more on Counter-Strike 2 and other breaking stories, check out our dedicated Gaming News section right here on OGPlanet.