Introduction
If you're looking and saving up for a gaming mouse but are unsure of what to look for, then this guide is for you!
In gaming, having the right mouse can make a huge difference in how you interact with your games. Whether you're a professional gamer or a casual one, finding the best gaming mouse for your needs is key to improving your gaming experience.
Understand Your Needs
When it comes to gaming mice, it is important to first understand what you need in a mouse. For example, do you need a mouse with more programmable buttons? Or would you prefer a basic mouse with fewer features? Also, consider the type of games you play and the settings you use while playing.
For instance, if you often play first-person shooters, then you may want a mouse with side buttons to quickly access different weapons or abilities. If you're playing games requiring a lot of precise movements, then you may want a mouse with adjustable sensitivity settings.
Think about the size and shape of the mouse as well. Some people like larger mice because they offer more comfort for extended gaming sessions. Others may prefer smaller mice for better portability. The mouse's weight also matters as, for example, some prefer lighter mice for faster reaction times.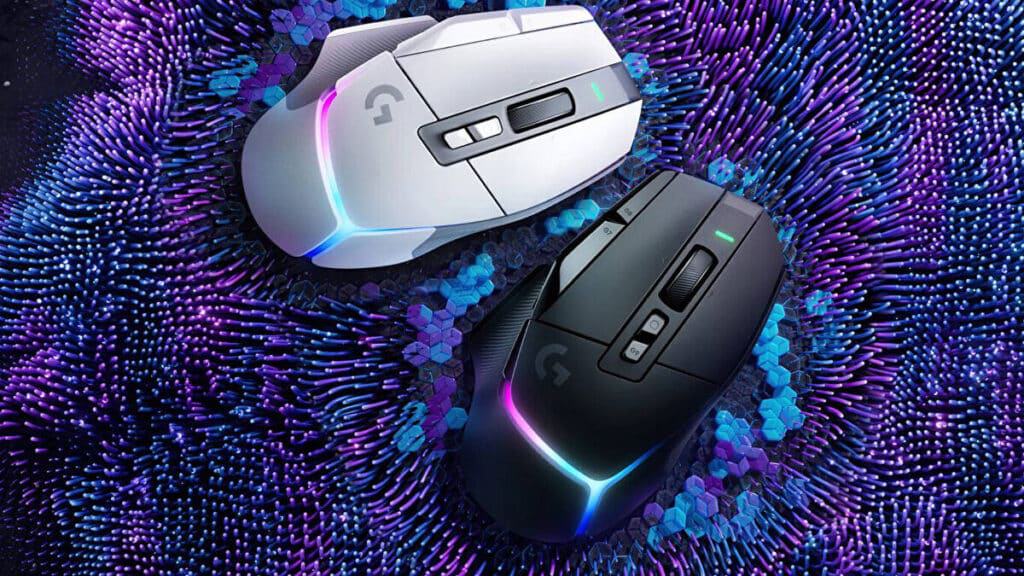 Consider the Different Types of Gaming Mice
Having the right mouse can make a big difference because each one has different features designed for a specific use or preference. The five types of mice are the:
Standard Mouse —This type of mouse is basic, affordable, and comes in wired and wireless versions.
Mouse with Programmable Buttons —This type of mouse offers more control and flexibility while gaming. They come with additional buttons that can be programmed to do certain actions in-game.
Ambidextrous Mouse —This type of mouse is designed to be used by both left-handed and right-handed gamers.
Laser Mouse —This type of mouse is more expensive than other gaming mice but offers more accuracy and responsiveness.
Customizable Mouse —Lastly, this type of mouse has extra features such as RGB lighting, adjustable weights, and customizable buttons.
Keep in mind that gaming mice often "cross the line" between mouse types by offering multiple features that can be found in a couple of different types of mice.
Decide on a Budget
When it comes to finding the best gaming mouse that suits you, it's important to have a budget. The more you are willing to spend, the more features and options you will have. But, you can still find a great gaming mouse without breaking the bank.
Many budget-friendly mice still offer great performance. These mice are usually lighter and have fewer customization options, but they can still "get the job done."
For those with a bit more to spend, you can get a more advanced mouse with all kinds of features. For example, you can buy one with adjustable weights, multiple programmable buttons, and adjustable sensitivity settings.
When it comes down to it, regardless of your budget, you should ensure that the mouse you choose fits your hand comfortably and has the features you need.
Read Reviews
When choosing the best gaming mouse for your needs, it is important to read reviews. This will give you an idea of how the mouse works in real-world conditions and what people like and dislike about it.
Reviews can provide insight into important details, such as whether or not a particular model is durable, how well it tracks, or if it has any comfort features that make it more suitable for certain users. Additionally, reading reviews will help you learn which models may be better suited for certain games and gaming genres.
To find reliable reviews, look for ones written by reputable sources such as tech magazines, YouTube reviewers, and independent bloggers. Make sure to read through multiple reviews from different sources to get an accurate overall impression of the mouse before making a purchase.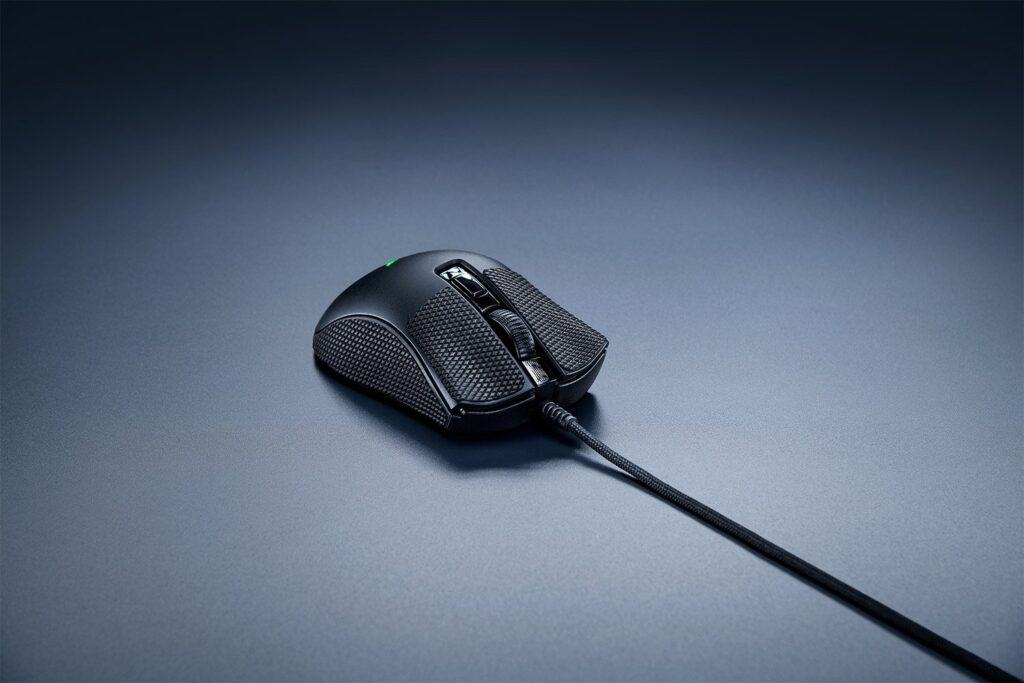 Mouse Grips
There are three distinct varieties of mouse grips available—fingertip, palm, and claw. When buying a mouse, you'll want to make sure that it can accommodate your preferred grip.
Fingertip Grip
When using a mouse with a fingertip grip, the arch in your hand is less extreme. Although your palm does not make contact with the mouse, each of your fingers do. Players that employ a fingertip hold on the mouse can perform more agile movements inside the game since their hands interact less with the mouse.
Palm Grip
When using a palm grip, your palm should be relaxed on the surface of the mouse, and your thumb and little finger should be positioned on the sides of the mouse. Your arm and palm take most of the strain while your fingers can move around.
Claw Grip
In this posture, rather than resting your palm on the mouse, the wrist supports the surface. Additionally, your fingers are placed on the buttons along the mouse's edge.
Mouse Weight
A gaming mouse's weight is one of the most crucial factors to consider when purchasing one. Your preferred play style should determine the optimal weight for your mouse. If you don't need to move the mouse rapidly and your game requires slow and controlled accuracy, a hefty mouse may be best for you.
To have full control over your character and the cursor's movement, some gaming mice offer adjustable weight configurations.
For competitive games that require rapid reflexes and movements, a lightweight mouse is preferable.
DPI and Jitter
Perhaps you're familiar with the term "Dots Per Inch" (DPI) in reference to printing. It determines how sharp and detailed the printed image will be. In the gaming mouse community, DPI indicates how sensitive your mouse is to motion.
Measured in inches per mouse click. Jitter is another crucial metric for a competitive gaming mouse. What this implies is that you should experience smooth mouse movements on the screen.
These metrics are especially crucial in fast-paced games and should be considered when buying a gaming mouse.
Optical Mouse
The optical mouse has a light-emitting diode (LED) and optical sensors to detect and highlight surface flaws. When used on uneven surfaces, an optical sensor may provide a somewhat precise picture.
The standard optical mouse has a sensitivity range of 400 to 16,000 DPI and can be used on surfaces with a lot of defects like mouse pads and hardwood desks but not on perfectly smooth ones like glass.
Though it's cost-effective and does do the job, for gaming purposes a laser mouse is a better option as it provides greater accuracy.
Try It Out for Yourself
Once you have narrowed down the type of gaming mouse that suits your needs, it's time to try it out for yourself. If you are buying online, read the specifications and customer reviews carefully, as this will help you make an informed decision.
However, the best way to know if a gaming mouse is right for you is to try it out. Many gaming stores and computer stores have demos set up so that you can test out different models before you commit to buying one.
Consider things such as size, grip, shape, and weight. Does the mouse fit comfortably in your hand? Is the shape comfortable? Can you reach all the buttons easily? Are there any features that are particularly helpful to you? Once you have found a model you are happy with, it's time to buy.
Remember that while there are plenty of great mice on the market, finding the right one for you might take some time and trial and error. However, by following the tips outlined above and testing different models, you can be sure that you will find the perfect gaming mouse for you.