Introduction
Need for Speed (NFS) recently dropped another mind-blowing installment titled Need for Speed Unbound. This latest release has attracted a lot of comments and reviews from critics and fans. A lot of fans have gotten their hands on the game already following its release. Is it worth the hype? Is it worth the buy? Let's take a look at its overview first.
Overview
Need for Speed Unbound is a 2022 racing video game developed by Criterion Games and published by Electronic Arts. It can be played by a single player or multi players. It is the 25th release in the Need for Speed release, officially published on Dec 2, 2022. Since the release of the game, there have been lots of reviews from critics. It was first released by EA on October 6, 2022. The game has a unique art style that combines artistic elements with realistic elements. This extraordinary art of style distinguishes the game from other racing games. Unbound is set in a fictional city called Lakeshore city which is based in Chicago. It features an open world with gameplay similar to that of previous installments.
Now, to the main question, is it worth the buy? This article gives an honest review of the Need for Speed Unbound.
The Story line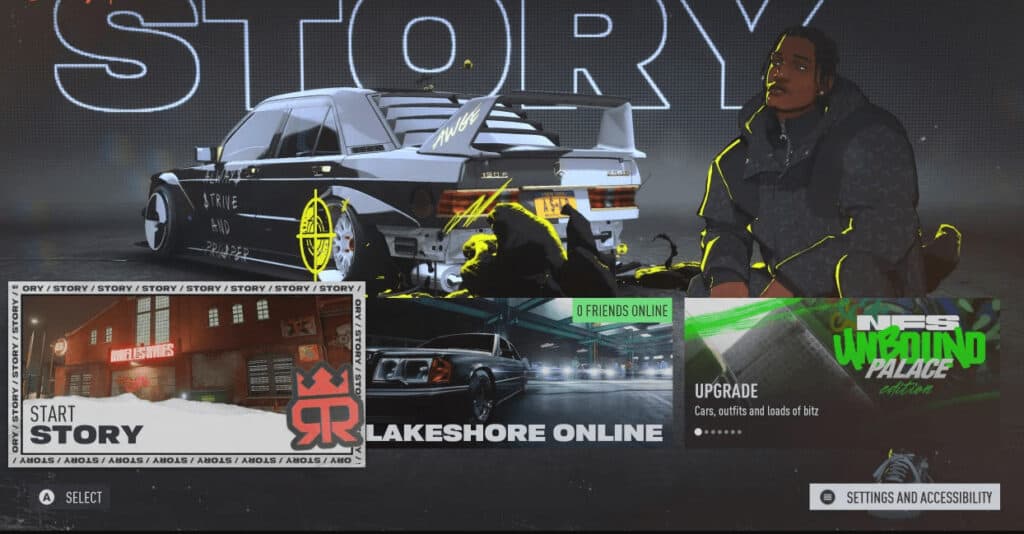 The story line of this game revolves around two friends that were caught up in a robbery at a family's auto shop. The opportunity to make your way back to the streets is to compete in a huge street race to get back the stolen car. As the player, you are tasked to take high risks to get into the racing competition. The more attention you make, the high the risk and reward. As the player, you have 4 weeks to gain entry into the ultimate racing event. Every Saturday, there's a qualifier event that the player uses their earned money to enter. The player has 2 opportunities daily to earn cash and improve their vehicles. Each day is broken into two phases – day and evening. Each session will define each reward opportunity. The storyline is based on players competing against other racers daily for an ultimate prize. Winning the grand prize earns the king of street title.
Talking about its gameplay, Unbound centres on a player controlling a chosen ride to race against other racers, complete tasks, and unlock new upgrades to gain a better ride. The more money you make, the more you can unlock new rides. The game is all about high-risk and high reward.
Unbound comes with a new art style. Players can upgrade their cars courtesy of a series of tiers combined with various upgrades for every part of the engine. Players can replace their entire ride and unlock new upgrades. One spectacular feature of this game is the customization. The customization is undoubtedly satisfying. Every part of the vehicle is customizable. You can customize your character and ride to your taste. You can customize your wheels, and strap on some new boots. In fact, the customization is top-notch. In this game, a player kind of develops some sort of relationship with his ride because upgrading rides to one's taste is a long and arduous affair. You feel some sort of satisfaction when you finally get a ride that suits your taste. The feeling when you can finally flaunt your ride on the road is oddly satisfying. The unique art of style of unbound sets it apart from other racing games. There are 140 cars in Unbound which you can tune and customize to your taste. You can also unlock 20 custom-made designs to apply to your car. Here are the top 10 cars in Unbound;
1. Bugatti Chiron Sport.
2. Koenigsegg Regera.
3. Ferrari La Ferrari.
4. Mc Laren PI.
5. Lamborghini Countach LP1 800 – 4.
6. Lamborghini Murcielago LP 670 – 45V.
7. Mercedes – AMG GT Black Series.
8. Lamborghini Huracan LP 640 – 4 Performante Spyder.
9. Ferrari F40.
10. Ford GT.
Apart from the art of style, another amazing feature is the driving style. With the game, driving has a flair to it that no other racing game has. Unbound makes every car drive different and spectacular. Players can tune the vehicles in the desired direction smoothly. Players can easily adjust how their car drifts and turns, giving them an advantage in every race. To make up for the excellent driving style, players are constantly challenged. One miscalculation or misstep can cost a lot. Unbound is more realistic than previous Need for Speed instalments.
Police on Need for Speed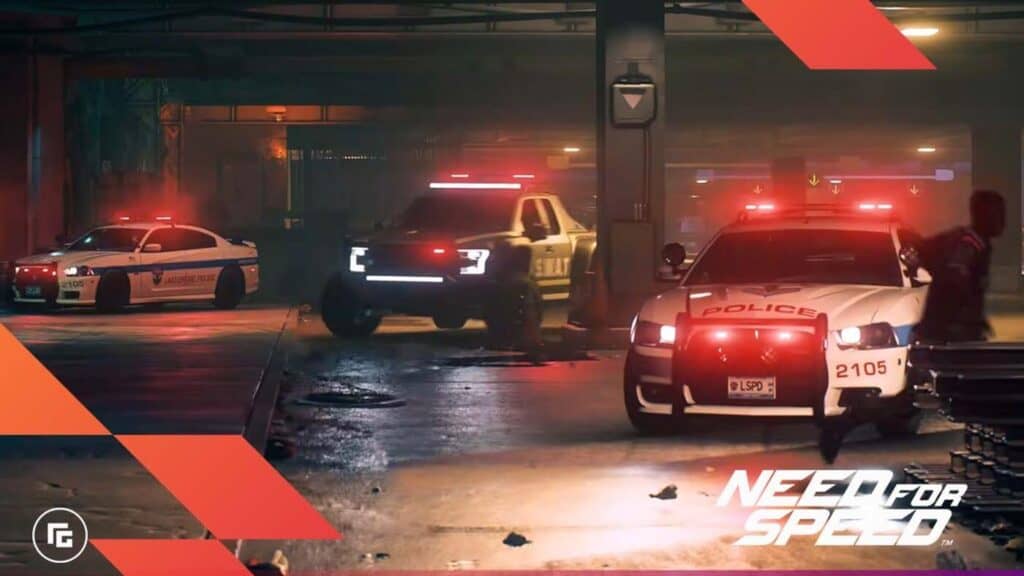 In Unbound, players have to deal with the police AI frequently. Players gain more and more attention from cops as they advance in the game. However, this feature is not optimized fully in the game. Sometimes, during a chase, the police may call out that they are about to ram your vehicle, but they never do. Maybe the AI is not trained well enough. When a player encounters police, the player can easily duck their way out. Sometimes, when a player does some illegal actions, the player is fine as long as the police are not directly in front of them, or do not touch them. It can be concluded that police AI is weak. Unbound could've done better.
Unbound also has a day-to-night system which splits gameplay into two phases. During the day, players can participate in lower-stakes races to gain heat. Games are not that intense during the day. You just have to avoid being caught by the police. During the night, money-making happens. Players participate in bigger races with more risk. The level of risk depends on the offences you committed during the day. It also has a four-week cycle campaign. Each campaign climaxes to a special event that builds all the way to the grand final.
Talking about Unbound's racing types, the racing types are oddly unsatisfying. Like, it lacks elegance, innovation, and handling. Players spend most of their time doing sprint races. There are some head-to-head and drifting events but there are no drag races, real-time attacks, or anything realistic.
Unbound has a lot of high risks. The game has a tight-risk reward system that lets you bet more. If a player loses, he loses big, sometimes running into debt. The difficulty of the game can get a bit frustrating at times. If you're busted by cops before making it to a safe house, you lose all your earnings. The best part of the game is, if you win, you are certain you achieved the win through skill and hard work and this gives some sort of satisfaction. Also, there's a monetary reward for every game won.
Unbound is also built around accumulating NOS by drafting behind other racers, driving into oncoming traffic, and getting airborne. There is standardized nitrous that can be consumed in one go. Another is the burst nitrous which lets you activate a short burst that operates off its charge system. This is a new addition that gives more opportunities.
Oncoming traffic is kind of easy to spot from distance. You can hear dialogue from other characters and chatters from the police radio while you race. There is also an offline map which is always open, allowing you to keep earning, upgrading and buying new rides. There is a separate online map where you can take part in the race and earn more cash and rewards. It feels empty after the campaign because there are no cops on the streets.
Need for Speed Unbound is now available on platforms including; Microsoft Windows, PlayStation 5, and Xbox Series X/S. Here are the recommended requirements for a PC;
OS: Windows 10 64-bit.
Processor: Ryzen 5 3600, Core i7-8700.
Memory: 16GB RAM.
Storage: 50GB available.
Direct X Version 12
GPU: Radeon RX5 700 (8GB), GeForce RTX 2070 (8GB)
Need for Speed is available in the Standard $70 edition and a Palace edition. The Palace edition comes with 4 intense custom cars, an exclusive clothing pack, and new gassy driving effects.
Conclusion
Despite its flaws, Need for Speed Unbound is an innovative entry in the NFS series. Unbound comes with the same lack of glamour, unsatisfying racing events, and weak police AI as the previous instalment but it has much better gameplay which makes it a lot more fun and exciting. This shows that there's still a lot more work to be done in the open-world racing industry.