For many Harry Potter fans, the dream of having a fully immersive video game experience set in the Wizarding World seemed out of sight. Sure, there have been one or two decent Harry Potter games, but they have always failed to successfully capture the scale and magic of the books or movies. When Hogwarts Legacy was first revealed back in 2020, fans rejoiced and hoped it would be the gaming experience that we had always wanted. However, after a number of delays and due to the fact that the development team had never shipped a role playing game of this scale, some were worried that it couldn't possibly live up to the enormous hype. Now that we have finally got our hands on the game, here is our comprehensive review of Hogwarts Legacy.
Character creation and opening
As fans of the Harry Potter franchise, it was a delight to fire up the game for the first time and customize our very own witch or wizard. While the character creator isn't anything special, there are enough options to create an avatar that you can be satisfied with.
Set in the 1890s, you take on the role of a fifth grade student who is transferred to Hogwarts for reasons that aren't initially clear. Since we are such fans of the source material, the relatively slow opening of the game was a delight to experience as we attended classes, wandered the beautiful castle grounds and met a number of intriguing characters. It is worth noting though that if you are not too familiar with Harry Potter, you may find this portion of the game a little tedious.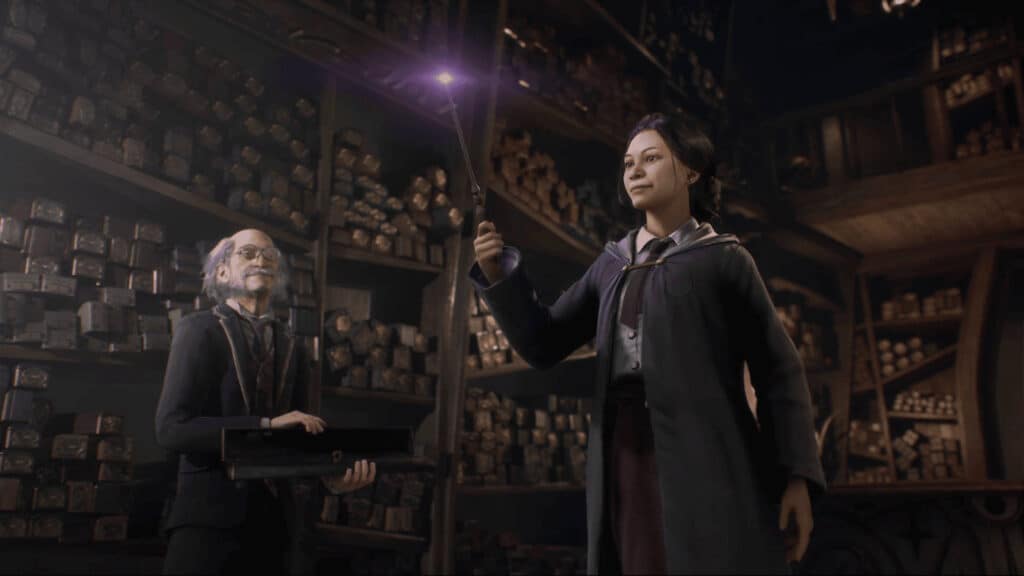 Speaking of the castle, it is absolutely beautiful. The development team have perfectly captured the size, scale and mysteries of the famous wizarding school, presented in glorious graphic fidelity. In general, the graphics are stunning with sprawling countryside vistas, ominously lit dungeons and detailed dormitories.
Story and characters
Interestingly, the main plot of Hogwarts Legacy is split into two distinct storylines that play out simultaneously. In the first, you are aiming to uncover the mysteries of your ancestors, uncovering the secrets of an ancient bloodline. In these quests, you team up with an eccentric character named Professor Fig, who acts as a sort of mentor and companion throughout the game. The main plot however, revolves around a dangerous goblin rebellion. It is discovered that a group of evil human wizards are aiding the leader of the goblins, Ranrok.
Outside of the main story, there are a wide variety of side quests and optional activities that you can be distracted by. In fact, we found that it was almost impossible to ignore the compelling array of content pulling us away from the main story. Whether it is solving riddles, seeking out hidden collectibles or simply attending classes, we were always completely immersed and entertained.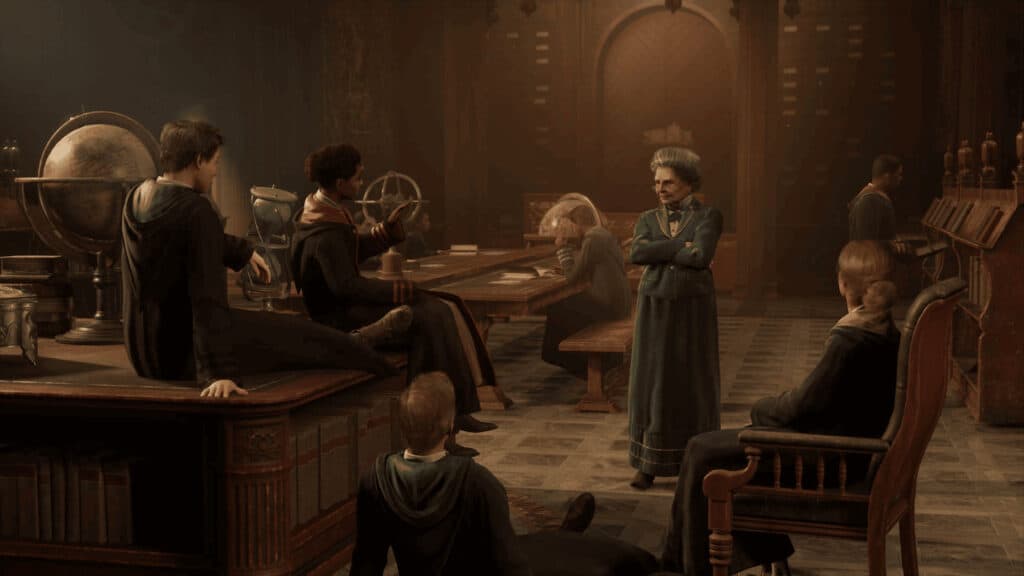 These quests are delivered by a range of NPCs, including fellow students, professors, ghosts and more. Most of these characters are all that interesting, although the professors are a true highlight of the game. With eccentric personalities and riveting lessons, they perfectly capture the spirit of the movies.
Combat and Gameplay
When embarking on quests, you will find yourself traversing the enormous open world on foot, on a broomstick or even on the back of a magical beast. Flying around the world is breathtaking, with beautiful and diverse environments that constantly draw your attention away from your main path. Despite this, there is quite a significant amount of pop-in when traveling by air, which can be a little distracting when a tree or a rock suddenly appears out of thin air.
When you reach your destination, you will often be engaging in surprisingly challenging spell based combat with a variety of creatures, witches or wizards. With a vast, ever expanding arsenal of spells, you will need to swap them on the fly to break different defenses while blocking and dodging incoming attacks. While the combat was constantly engaging, the lack of enemy variety presented itself relatively quickly and we couldn't help but hope there were more creatures to face off against.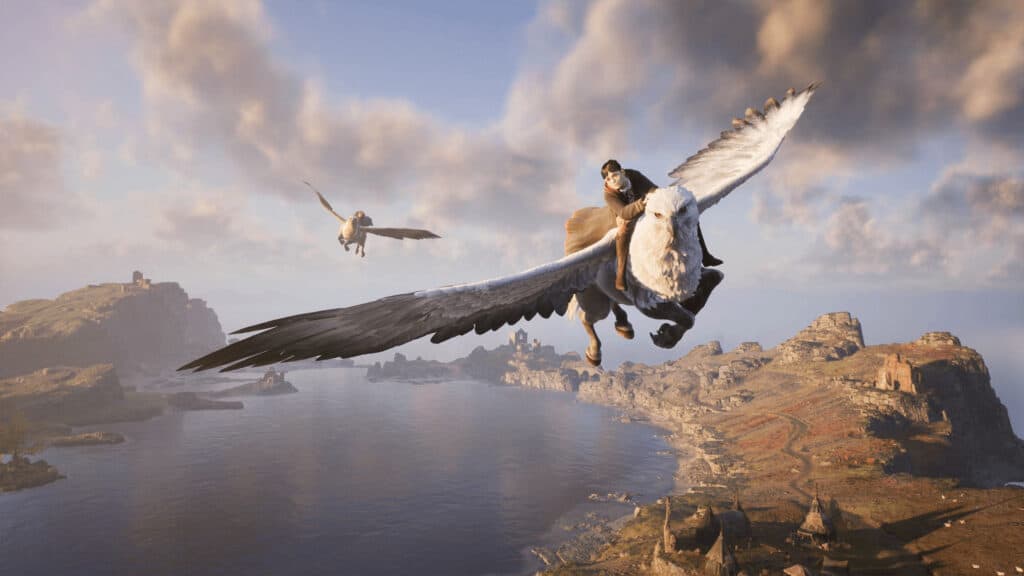 Side Activities and Collectibles
One incredible side activity is the room of requirement, which you can visually customize to your heart's content. It isn't just aesthetic however, since it offers the player quite a bit of utility to improve the overall experience. Here, you can collect magical beasts, brew potions, grow plants and manage various resources.
Throughout the world, there are plenty of collectibles to find. This includes spells, wand handles, field guide pages and much more. There are also quite a number of clothing items that you can find that do not change your gameplay experience drastically, but it was fun to constantly outfit our character with weird and wonderful new gear.
Sound, visuals and performance
We have already touched on the incredible presentation of this game, with a truly beautiful Hogwarts castle and wider world to put the magic into the experience. It is also worth shouting out the music, which is reminiscent of John Williams' legendary score but is thoughtfully stripped back to reflect the earlier time period.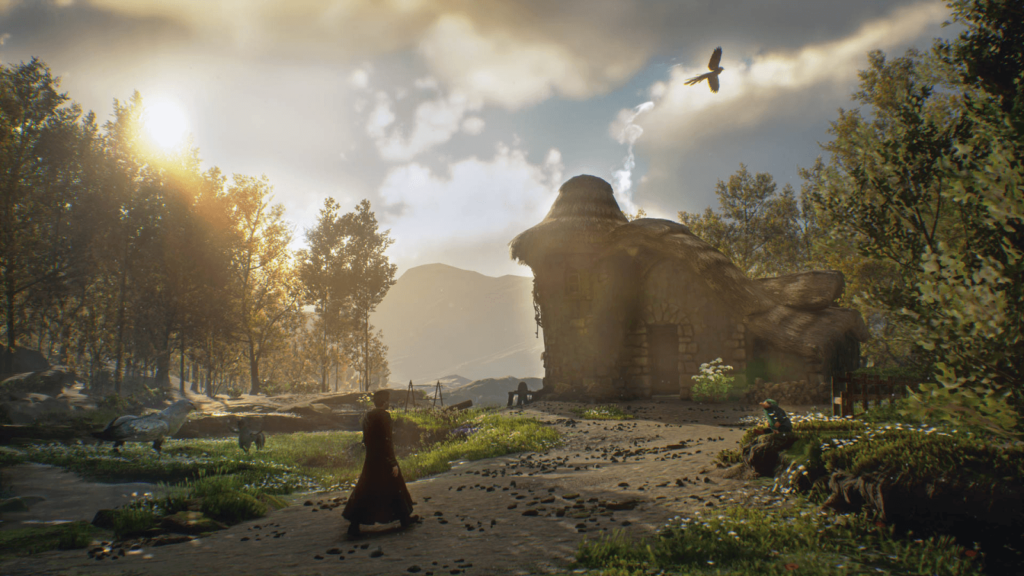 In Hogwarts Legacy, there are a number of different performance options. We opted to play in performance mode, since the fidelity mode seemed to produce some noticeable stuttering here and there. Despite performing well, there are a number of technical hiccups that do break the immersion somewhat. For instance, when you go to pass through certain doors, they will take a few seconds to open, presenting a swirling 'loading' icon.
Conclusion
Hogwarts Legacy is a magical experience that truly delivers the Harry Potter game that fans have always longed for. Although the story didn't blow us away, the gameplay, exploration, sound and visuals make this roughly 30 hours experience a total joy throughout. Even with a couple of technical oddities and some lackluster NPCs, Hogwarts Legacy is a love letter to the franchise and one of the finest RPGs in recent memory.
For more, check out our other game reviews and check back for the latest verdicts.